News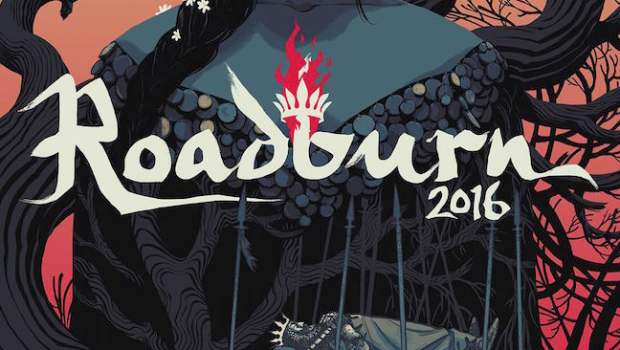 Published on December 18th, 2015 | by Beeho
0
Le ROADBURN FESTIVAL approche, il est encore temps de choper vos pass !
Comme chaque année, le ROADBURN FESTIVAL impressionne avec sa programmation abondante de groupes tous plus heavy et pointus. L'occasion de se mettre à la page de l'underground et faire le plein de performances impressionnantes, et aussi découvrir certains groupes très rares en live. On vous fait un récap complet pour cette édition 2016 du plus gros festival alternatif d'Europe.
ROADBURN FESTIVAL 2016
Du 14 au 17 avril à Tilburg (Hollande)
Parmi les groupes à ne pas manquer, on citera With The Dead (je rappelle que Lee Dorrian est curateur de cette édition), la performance spéciale 30 ans des Neurosis, mais aussi Converge, Paradise Lost, les mythiques Bang!, Gentlemans Pistols, nos compatriotes doom Hangman's Chair, les folkeux Hexvessel (avec le frontman de Grave Pleasures/Beastmilk), Mondo Drag, le révélation psyché de Relapse Records Ecstatic Vision, ainsi que les sets acoustiques chair de poule de Scott Kelly et Steve Von Till.
Le lineup complet des quatre jours est dispo ICI.
Les pass journée, 3 jours et 4 jours (avec Afterburner) sont tous disponibles LÀ. 
Plus d'infos sur le site officiel du Roadburn et sur Facebook