Two very cool bands were just added to the
DESERTFEST LONDON 2014 lineup

. Two bands who have pretty much nothing to do with each other, musically speaking, and who'll provide you very different sensations: get yourself ready for a major trippy with Swiss instrumentalists 

MONKEY 3

, then get a brutal punch in the neck with British punk thrashers 

WAR WOLF

. Oh yeah, to top it off, the "Live In London" vinyl is now available for pre-order. If you didn't know what to get for X-Mas…

Desertfest London – 25-27th April 2014
The Ballroom, The Underworld, The Black Heart in Camden Town

Grab your 3-day pass here
More infos on www.thedesertfest.com

Hailing from England's South coast WAR WOLF are a beastily heavy 3-piece whose credentials speak firmly for themselves, (being two-thirds ex-Dopefight, one third Sea Bastard / ex-Jovian).

A Desertfest scoop and a special treat for those who like space-prog excursions and epic post-rock instrumentals; Monkey3 have been swinging for over a decade – a well-kept Swiss secret.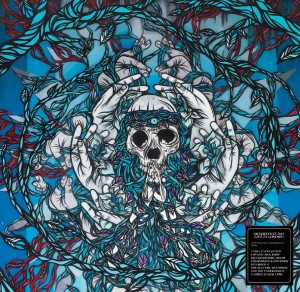 Limited edition vinyl "Live In London" (recorded during Desertfest London 2013). Out in December 2013. Artwork by Schoph. 
Tracklisting:
UNIDA – STRAY
FATSO JETSON – FLAMES FOR ALL
YAWNING MAN – DARK MEET
TRUCKFIGHTERS – CHAMELEON
LOWRIDER – FLAT EARTH
DOZER – RISING
HOUSE OF BROKEN PROMISES – HI-WAY GRIT
COLOUR HAZE – TEMPEL
Pre-order yours : http://desertfest.bigcartel.com/product/desertfest-2013-live-in-london/
Last modified: 11 February 2015