GLAZART & STONED GATHERINGS present two blue ribbon heavy nights in Paris with
 MONDO GENERATOR and LOADING DATA

on August 16th and 

ORANGE GOBLIN and EYEHATEGOD

on August 17th. We are so excited to see these four amazing bands on stage that we decided to

give away tickets for both shows

.
SEND YOUR NAME + SELECTED GIG at
►►

beehova@room72.net

 ◀◀
Winner will be chosen among our 

Facebook

 fans only.
August 16th : MONDO GENERATOR + LOADING DATA
15€ / presale 12€
Nick Oliveri, aka Kyuss' and QOTSA's legendary bass player, is back on tour with his band MONDO GENERATOR to present their fourth record "Hell comes to your heart". Get ready for a massive desert punk storm, this is one of hell of an experience you're going to live there. As an opening act, French heavy rock revelation LOADING DATA will make the temperature rise with their catchy and greasy rock'n'roll. Imagine Elvis inviting himself at a generator party ? This is not a dream, you'll see…
August 17th : ORANGE GOBLIN + EYEHATEGOD
26€ / Presale 22€
This will be a red-letter day, my friends. This will be ORANGE GOBLIN's first gig EVER in Paris, so there's no way you would miss the UK's stoner legends ! Prepare to sweat blood (and you still wanna know what this band is about, read this and that). And as if it wasn't heavy enough, the sludge godfathers EYEHATEGOD will make your brain burn with their dirty and filthy riffs. This legendary lineup makes two legends of the stoner metal and sludge metal scene meet, and for that only reason, you have to be here.
Pass for both nights : 26,80€ on Digitick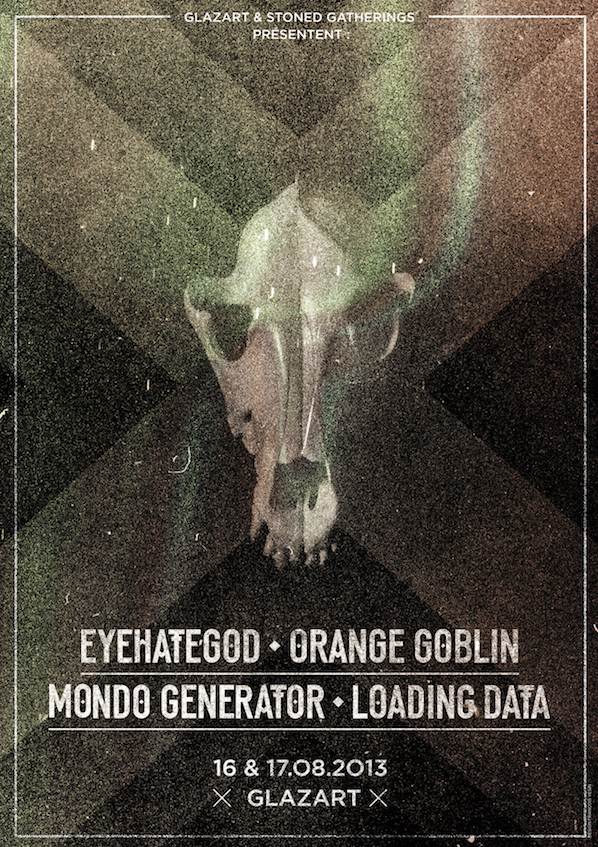 GLAZART Live & Club
7/15 av. de la Porte de la Villette – Paris 19ème
Metro Ligne 7 Station Porte de la Villette
Last modified: 11 February 2015