The sun rises on Antwerp, with a weather so smooth it augurs only good things for this spectacular second day at DESERTFEST ANTWERP. And what a lineup there is today! It is now time for cornelian choices, and to be honest, I wasn't quite ready for it. (PHOTOS : Sylvain Golvet)
Upon my arrival at Trix, I can hear Eleanora bellowing from afar. I settle in front of the Canyon Stage upstairs, all set for Dutch stoner rockers Komatsu. The fear of a somehow prosaic performance in the vein of their new album "Rose Of Jericho" is quickly wiped out from my mental board. The foursome delivers a tight, fire-driven set chock-full of razor-sharp riffing, and goes as far as to invite about fifteen fans on stage. The day is off to a roaring start!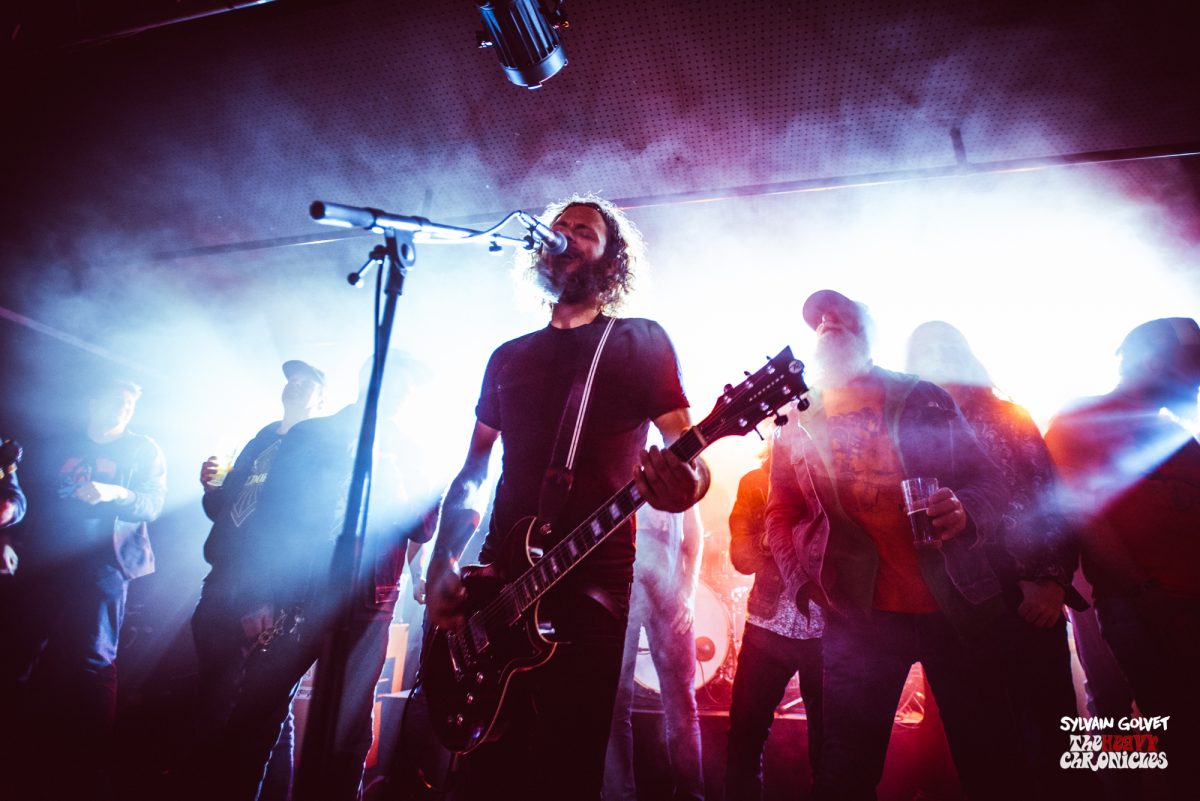 I get my move on — alongside most Desertfesters, so it seems — to see Dopelord on the Desert stage. The Polish stoners chose to perform in front of sleazy and steamy video backdrop, an ideal combination! The crowd is won over and faultlessly chants "Hail Satan" or "Addicted to Black Magick". No frills and straight to the point. "We are the bastards of doom, the devil is waiting for you". Everything is said.
I somehow manage to catch the final notes of supersonic duo Tankzilla, who stay true to their unbridled stoner'n'roll. Their sound and songwriting has beefed up since the last time I saw them. I head back to the Desert Stage to get my Conan cherry popped (I admit it, I've never seen them live). It's crushing and organic. Utterly visceral and gut-wrenching. The trio seems chuffed to be back and deliver an incredibly dense finale: the perfect symbiosis of chaos and that hardcore punk energy so typical of British bands. Moshing is the word!
Villagers of Ioannina City take over the Desert Stage. They are one of the must-see bands of the weekend, according to many festival-goers. When tradition meets exoticism and tribal folk, you get a punchy brand of atmospheric rock. I'm here out of curiosity and after the surprise effect is gone, it's double or quits. Some people get in a trance, others remain unmoved by the Greek charm. As for me, although they offer a solid and refreshing performance, I did not manage to completely get into their set.
Black Rainbows are just about to give me the comfort I needed. Tense and highly rock n'roll, their Canyon Stage performance covers various eras and facets of the Italian trio, leaving us completely satisfied. Two years after their performance on that very stage, they seem to be ready to upgrade to the Desert Stage next time they play the festival.
I get to Colour Haze's show right when they start the fan favorite: "Tempel". Smoothness, good vibes and masterful playing are the motto. The trademark roundness of their eerie, velvet-sounding, jazzy wreaths delights us to the utmost point. They might go heavy at times, it is always feels right and subtle. We are taken to another place, and hell, this is nothing but rewarding to see the band have so much fun.
Time for another slab of sheer heaviness, and Sunnata are at the helm right now. They meld tension-filled ambiances with a will to punch your earholes and get you in a trance all at once. The plan? Let your mind flow through a whole range of emotions. Crushing parts follow shamanic prog digressions. It's tribal, primal, instinctive yet sophisticated. Cathartic, exhilarating but also introspective and captivating. In a word: solid.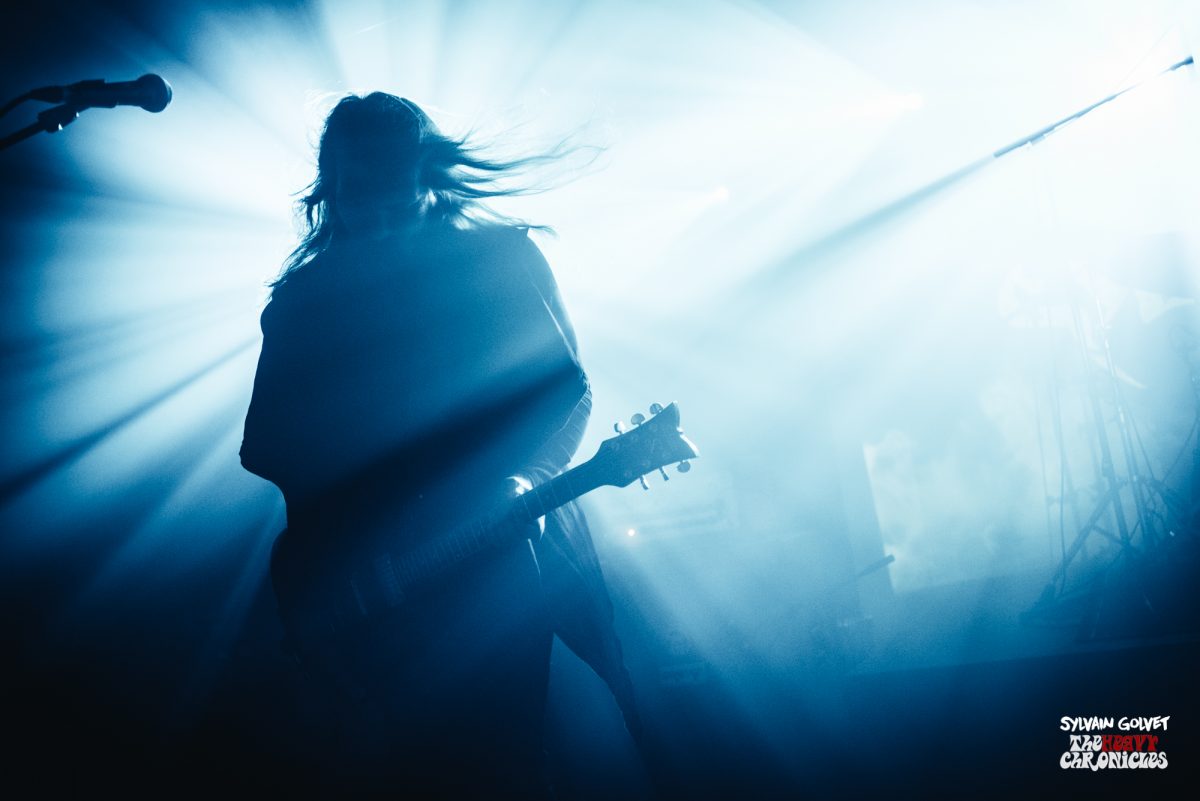 I only come down back to Earth when Kadavar enter the Desert Stage. Any doubts about the Berliners' ability to blow the roof off, whereas their latest offering left some of us dumbstruck, get instantly swept away by a truly rock'n'roll show. The trio are on top form, as always. Call them the bosses, the godfathers, whatever. They even go funeral doom on that epic outro, right before kicking off a perfect Hendrixian finale. The masterclass of the weekend, quite simply.
All washed out, I'll have to process a day filled with emotions and top-notch performances. Off to bed, tomorrow is another day with many more experiences to tell.
Last modified: 25 October 2021