The fascinating artist that is
CHELSEA WOLFE

treat us to her sixth full-length Hiss Spun, and keeps on delivering intimate and introspective creations on top of catchy instrumentals, all wrapped in her highly recognizable, melodic vocals.

After I only discovered CHELSEA WOLFE recently through a few live footages, I fell under the spell of this voice, like a siren drawing me in her peculiar world. I buried myself into her discographie while checking out Hiss Spun, and discovered melancholic and ethereal pieces where guitars blend with electronic sounds, constantly serving vocals, and leading the path for subtle atmosphere changes throughout the course of each song.

Hiss Spun is a bit more of a rock record compared to the previous outings. Having Troy Van Leeuwen (QOTSA) on guitar and Kurt Ballou behind the recording desk is probably the reason behind this, without them altering any of Chelsea's aerial meanderings.

A bit like Queen Adreena – CW vocals sometimes strongly remind me of Katie Jane Garside, even though I'm not sure whether it's the effects or the way she's laying the latter that makes me put both bands in the same category – the album can be enjoyed two different ways: by letting yourself carried away by the spellbinding sounds, or by immersing in Chelsea's sorrowful lyrics, inspired by our world's most depressing facets. If you opt for the last option, be ready to get overwhelmed by the pain felt by its maker when she wrote and shared this album only not to yield to depression, for you may also sink into the same state of sonic spleen.

However, Hiss Spun is not only about sorrow. It's a wonderful collection of hope-inducing songs, thanks to smooth, flowing yet strong riffs that are just as delightful and sensitive as the album's themes are deep and austere. I was surprised by the predominance of electronic layers, as I'm not a big fan of such thing, but when they get combined to Chelsea's guitar and vocals, it whole makes sense in a beautiful way. Just like Deftones with White Pony or Radiohead from Kid A, this subtle association moved me doubtlessly, while the whole album bewitched me.

You don't get out unharmed of such an experience – even though it's surely more cathartic for the artist than her audience. CHELSEA WOLFE take us on a journey, and as such, it's outcome as well as the way we'll feel once it comes to an end, are both unpredictable. Hiss Spun is a stellar release that will definitely leave its mark on 2017.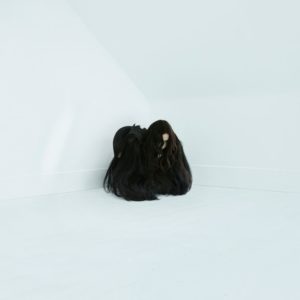 ARTIST: CHELSEA WOLFE
ALBUM: "Hiss Spun"
RELEASE DATE: 22 September 2017
LABEL: Sargent House
GENRE: Dark wave
MORE: Facebook / Site web / Bandcamp
Last modified: 21 September 2017