While our four fellows are touring over and over again, it's a surprise to get the release of a new song : how the hell did they find the time to record some new materials ?
RED FANG

 aren't obviously staying idle, and 

this new track called "Crows In Swine"

 is a proof of their sturdy work. If you ever thought the band would slip towards some more commercial sound, you were 100% wrong.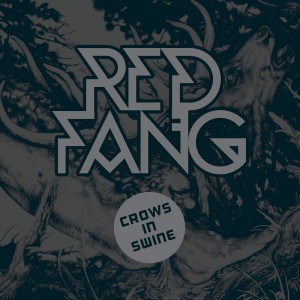 In the similar punk and crunchy vibe as "Prehistoric Dog" record, "Crows In Swine" has nothing of a party-catchy track. Well, actually it snatches more than it catches. Figure it out this way : you, being knocked down by a tank truck ? That's exactly how this song feels. It sounds homemade, it smells sulfur, sometimes with a few whiffs of Mastodonian cavemen rawness ("Blood Mountain" era)… I wouldn't be surprised if the latter were an influence into this single, both bands toured together for a while and one knows a tour can bind men's souls.
Enough jokeness : it's here, ready to get blasted at full volume, so turn it up !
Last modified: 11 February 2015