Concours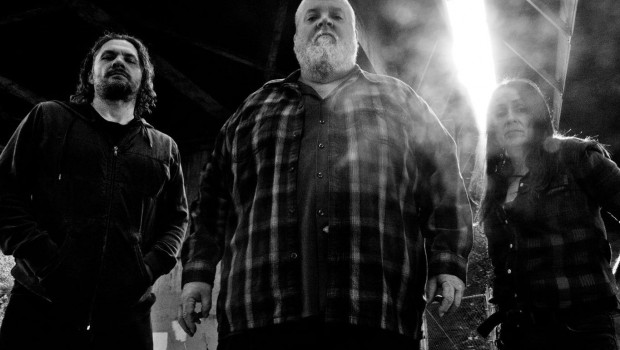 Published on March 25th, 2016 | by Beeho
0
[TERMINÉ] Gagnez vos invits pour BROTHERS OF THE SONIC CLOTH, BEHOLD! THE MONOLITH et CHRCH à Paris et Nantes
Attention, poids lourds ! Un triplet doom monstrueux va envahir nos mornes plaines début avril, avec la venue inédite des ricains
BROTHERS OF THE SONIC CLOTH

(Tad Doyle, ça vous parle ?),

BEHOLD! THE MONOLITH

et

CHRCH

 à Paris et Nantes. Du riff lourd et brutal à souhait, des atmosphères funestes qui vous aspireront le néant, et surtout : gros son. TRÈS GROS SON. On vous file vos invits, alors jouez sans plus attendre.

Lundi 4 avril – Glazart (Stoned Gatherings) – Paris 19
14€ (hors frais de loc)
Event Facebook – Préventes

Mardi 5 avril – La Scène Michelet (Stoned Orgies) – Nantes
12€ en préventes // 14€ sur place // 10€ avec le pass Stoned Orgies #3
Event Facebook – Préventes
POUR JOUER et GAGNER VOTRE PLACE : 
1/ Vous devez être fan de The Heavy Chronicles sur Facebook
2/ Envoyez votre NOM + "SONIC CLOTH + NANTES ou PARIS" à

theheavychronicles@gmail.com
Les gagnants seront informés le 2 avril via Facebook.
► BROTHERS OF THE SONIC CLOTH (USA)
Grosse émotion et gros kif avec la venue de Tad Doyle en France, leader de TAD, figure de proue du grunge de Seattle fin 80's – début 90's. Brothers Of The Sonic Cloth, nouveau groupe du sus-mentionné génie du riff, dont le premier album a fait des étincelles (sorti chez Neurot Recordings), vient donc casser des nuques avec un doom affûté et ultra-lourd ! IMMANQUABLE.
► BEHOLD! THE MONOLITH (USA)
Montée en puissance cette année de Behold! The Monolith, qui leur a valu l'invitation du Roadburn pour 2016.
La formation US vient pour la première fois en France assèner son doom martial et guerrier. Mets un casque, ça va faire mal.
► CHRCH (USA)
Responsables de l'un des meilleurs album de doom extrême sorti en 2015, Chrch est un PU-TAIN de bijou venu de la sale Sacramento. C'est sombre, très sombre. C'est puissant, très puissant. C'est maîtrisé, très maîtrisé. C'est bien. C'est énorme !