Future President Matt Pike hasn't kicked off campaigning yet, but he's already standing on all fronts. New Sleep album was released just six months ago – accompanied by a few live shows with his various bands – and here is again with
HIGH ON FIRE

's new fully-loaded full-length "Electric Messiah". And no one is gonna complain.

Especially when the trio is back on such olympic form. Matt Pike himself heaps praise on what he regards as their best work to date. When pushing 'play' leads to high expectations. However, there is no upheaval here, with Kurt Ballou's heavy-as-hell production and Des Kensel's whirlwind of bass drum and floor tom. On Pike's end, thick riffs keep being delivered one after another. One needs to know that the man is a versatile guitarist, way different from what he does in Sleep – like another musician playing on a different rig and wider ranges, as proven by his trademark stampede solos. Above all, High On Fire is Pike's brainchild, and he is well and truly in command here.

With his deep gravelly vocals, Pike proves once again that he's not only Lemmy's disciple, but a fully-fledged artist with his own craft and obsessions. The title-track certainly is a great, respectful tribute to the late Motörhead, however the rest of the record keeps plunging us into a fantasy and mythology-laden world, as if the Bible and Lovecraft unexpectedly merged. Expect "a rock opera about the Sumerian civilization and its origins" ("Steps of the Ziggurat/House of Enl") or stories about witches and men-dog ("The Witch and the Christ"). Some crazy theories about conspiration that Pike probably barely believes, which provide a fabulous breeding-ground for the sci-fi and fantasy fiend he is.

This new album shines through its multiple genres, pretty much unlike the previous record. Frantic cavalcades are legion, yet the tempo gets spared through a few breathers, as if they intended to probe mankind's abyssal depths (the 10+ minute "Sanctioned Annihilation"). The mood even gets bluesy and moody on closing track "Drowning Dog" – a song Mastodon wouldn't disown, and which drumming finally give some space to a quite dense record.

Anyway, the Church of the Holy Heavy-Punishing-Sludge isn't short of apostles – just listen to Mantar or Black Tusk. With this new album, Matt Pike gives all newcomers a reminder that he is the electric messiah, and he'll still be there for a long time to deliver the Riff god's message.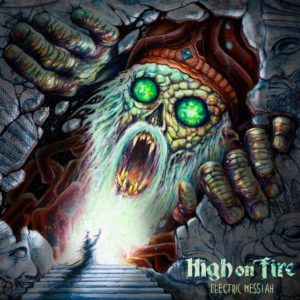 ARTIST: HIGH ON FIRE
ALBUM: "Electric Messiah"
RELEASED: 5th October 2018
LABEL: Entertainment One Music
GENRE: Heavy thrash metal
MORE: Facebook / Bandcamp
The recent reissue of HANGMAN'S CHAIR's latest album through Spinefarm Records was a good excuse to get back to this fifth full-length from the Paris foursome.
I've been so used to radical shifts from a record to the other – going from brutal, straightforward songs to more sluggish and ethereal sounds – that I was a bit disappointed when I first listened to "Banlieue Triste". Maybe the release set to late winter wasn't suitable for me, all the more so as you don't really listen to HANGMAN'S CHAIR in your car or at a party.
HANGMAN'S CHAIR are anything but fun, they depict their own background and ours: gloomy, grey, monotonous, burdensome. Everyday life for those modern slaves who leave the hood or "middle class" suburbs to get exploited day in, day out, in order to feed their family, buy stuff they don't even need and get spaced out on booze or meds to forget… Shit life that only death will cut off. The band depicts this 21st century serfdom through sounds that are as lumbering and darkened as a burial day in the middle of Siberian winter.
They succeed their gothic depressive peers and revive long-lost cold wave vibes. HANGMAN'S CHAIR deliver the very essence of their music through this disc, filled with a bitter cold and hopeless feel. The sad view and lyrics are irrevocable, we live in darkness. "Banlieue Triste" lays words and sounds onto buried emotions, allowing our subservient minds to get free and contemplate Hope – a better world where we wouldn't be canon fodder, but human bombs ready to explode to overthrow the ancient order and get a hold of our future, to live and be fulfilled at last. Through a cathartic process, Hangman's Chair guide us towards a new virgin world. But before, fight will be had and blood will be shed.
With "Banlieue Triste", the Paris foursome establish themselves as a cornerstone band of the decade and prove with talent that you can be dark and renowned at the same time. Finely matured, this new album is undoubtedly their most accomplished to date… to go down in history.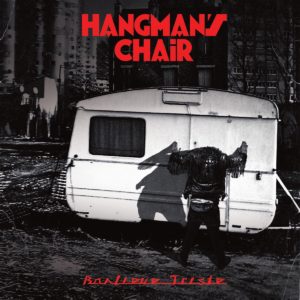 ARTIST: HANGMAN'S CHAIR
ALBUM: "Banlieue Triste"
RELEASED: 9th March 2018
LABEL: MusicFearSatan / Spinefarm Records
GENRE: Melodic doom
MORE: Facebook / Bandcamp
The Heavy Chronicles is on tour tonight and rather far from home it must be said. San Diego, California is of course a hotbed of psyche, boogie and rock of the highest order and tonight's
RADIO MOSCOW

show is simply not an opportunity we can afford to pass up – let's just say we were in the area!

The Casbah club is a classic, mid-sized, sweaty divebar not far from both Downtown and the luxury yacht-filled marina, and it's musty stench of both D10 and spilt beer mixes perfectly with the poster paste that's slowly peeling itself away from the walls as we arrive to catch a little of PETYR. The four piece seem fairly nonchalant on stage tonight but Nick McDonnell's cruising beats bring forth a Sabbath laden vibe that's also reminiscent of both Horizont and Saviours together in the prime. Building chugging rhythms and hazy vocal-led mantras the quartet, led by the delicate stylings of guitarist Riley Hawk (yep, son of Tony!!), saunter and then romp towards a conclusion that has heads firmly nodding in approval. A solid framework to build an evening off as we mosey on back to grab a second pint of Stone IPA. Other hipster crafts are available.

The double-organ-wielding (that's what she said!) FEATHERSTONE are here to insert a little boogie into proceedings for each and every one of us and their 70s retro vibrations have grins across faces around the room from the off. Led by the large bouncing mane of their bassist, the fivesome romp through fields of Spiritual Beggars-esque power action rock with nods back in the direction of Focus and Can as the room begins to loosen and hips begin to sway to their cosmic ramblings. Catching everyone up in their Crosstown Traffic, with Radio Moscow's Paul Marrone on keys tonight, Featherstone prove that despite a crowd that's visibly thinned out, the synthesized groove is alive and kicking as much rump as John Lord once did.

The truth however is that tonight almost solely belongs to RADIO MOSCOW. Treated like the hometown heroes they are as soon as they hit the stage before a note has been played, the felt-waistcoated Parker Griggs leads the charge as the all-powerful power trio kick off on a rock rampage of epic proportions on 'New Beginning'. Paul Marrone's drumsticks fly about the kit as Anthony Meier's all conquering bass grooves us away into the night. The room is packed as the Californians rush us through their authentically Hendrix via Blue Cheer bombast time after time with a guenuinity and sense of prestige that few acts today can match, with Griggs' fingertips skimming across the frets like a dragonfly on a warm riverbed. A 250+ audience (including those "other" local legends Earthless' drummer Mario Rubalcaba whom we spy at the bar) looks on in awe as riffs are tossed around like newspapers on a breeze and Parker's earnest yet innocent vocal tone graces the room time after time. Closing out with a triumphant 'Dreams', there is little doubt that tonight was Radio Moscow's night, but then I imagine that almost all of them are.

Based on this brief foray into the San Diego rock world, we can safely report that the scene here is as strong and vibrant as those sublime headliners were tonight. You just stay classy now, San Diego.
Excitement is growing as

DESERTFEST BELGIUM
takes place in less than two weeks time now. With over 45 bands ranging from doom jazz to heavy psych, from post-hardcore to sludge and noise rock, the Antwerp edition has proven to be one of the fastest-rising event of the scene. Be sure your tastes in Heavy are covered during the second weekend of October each year! So what if we let some of the most significant bands on the lineup pick their favorite act at the festival? Let's roll.
"To choose one band to tell folks not to miss is tough. That said, having just played a number of shows with ACID KING, you definitely want to catch their set. Lori S is ever the righteous luminary she's always been. With Rafa from Black Cobra on bass, and Bil Bowman from Hornss on drums, Acid King is unstoppable. Vibe central. Don't miss them." – Mike Scheidt (Yob)
"YOB are ethereal, majestic, transcendental and heavy as fuck. Plus they're some of the nicest guys on Earth." – Chris Turner (Orange Goblin)
"The one band you should absolutely not miss is ORANGE GOBLIN. Raw, honest, no bullshit, heavy rock that leaves you wanting more." – Matt Brunson (Crowbar)
"CROWBAR. Planets collide. They do when they play live. Definitely one of our big inspirations along the way. An honor to share a stage with them again." – CHVE (Amenra)
"If I could pick one band to not miss at Desertfest at Trix in Antwerp, it would have to be our friends and tourmates, HEADS. from Berlin. Their band is an incredible mix of brutal and oppressive heaviness and dark and moody atmosphere, and if you want to hear the absolute best bass tone of this festival, Heads. is your band. Do not miss them!" – Christian Lembach (Whores)
"The band this year to see is MESSA. It's refreshing to hear a more experimental and even jazz-tinged approach to heavy music at a festival with so many heavyweights. Also, in a scene that sometimes seems really American and northern European-centric, it's nice to see bands from southern Europe making it too!" – Nick DiSalvo (Elder)
"For me, it's got to be ACID KING! Lori S is a freakin' legend. Hugely inspirational to us as a bad ass woman reigning supreme amidst the stoner rock sausage party!" – Harriet Hyde (Black Moth)
"I'll have to go with ELDER. They're definitely one of the best heavy bands out there, the progressive element in their music is really well-integrated, their sound is pretty awesome and all their works to date are top notch!" – John Vagenas (Naxatras)
"HEADS. play that kind of Noise Rock with a powerful rhythm section and heavy bass lines which make you want to liquefy yourself and smash your head on the ground after a couple of songs. That's definitely the kind of band I want to see." – Mathieu (Sofy Major)
"We really recommend you to see SONIC WOLVES. The new guitar player, Jason, is a really close friend and he joined our last US tour to fill in for our main guitarist Alberto. He is an incredible young talent and an amazing human being. Then we are so trilled to know and see live Nick Royale with his wife in LUCIFER because…. Nick Royale is the king of Europe." – Marco (Messa)
"ADMIRAL SIR CLOUDESLEY i) because they are a no-nonsense hard-rocking, good-time band with the best riffs, ii) because they play harder than hell whilst having a jolly good time; and iii) because Louis will be wearing his Jessie Hector inspired trousers!" – Louis Comfort-Wiggett (The Admiral Sir Cloudesley Shovell)
"It's very difficult to pick one band since the lineup is so good, but I would have to say ACID KING. We were fortunate enough to play a few shows with them in Europe last year and we discovered they have the ability to take you to another place, which we look forward to seeing again. Luckily we will get to see them play many times on this tour." – Danny (Child)
DESERTFEST BELGIUM 2018 is
October 12-15th at Trix (Antwerpen)
Check out the website and Facebook page for more info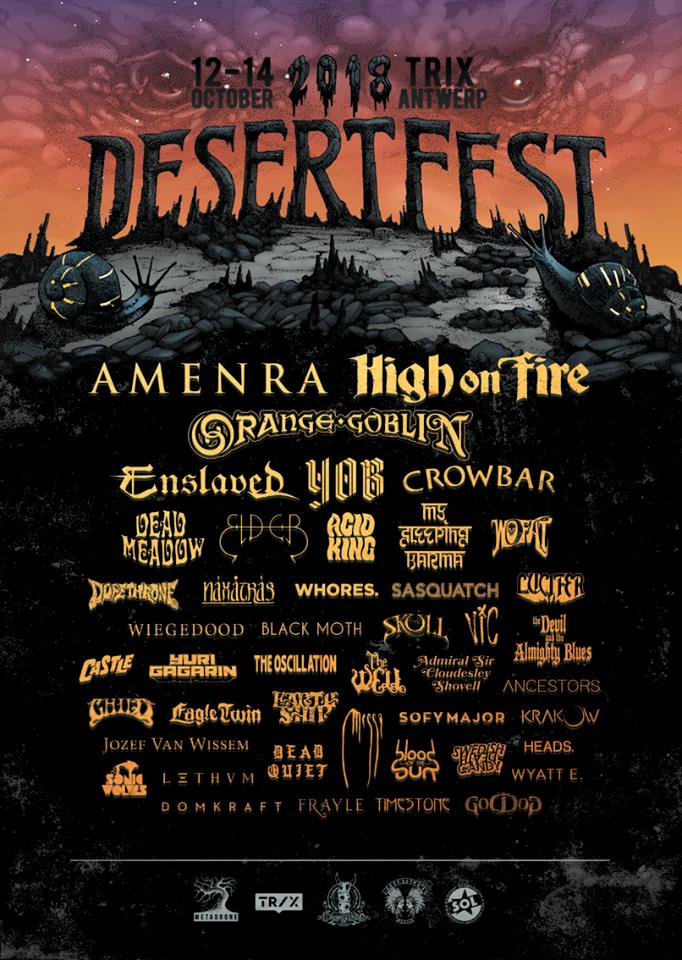 Beginnings are always so fragile… We are in the year 10 018. The universe we know is ruled by Emperor Padishah Sabbath IV. In this day and age, the most valued ressource in the universe is Spice, or Blend. Spice increases longevity, it enhances mind spectrum. Spice is essential to space travel. It has turnt space guild sailors into mutants, for it gives the power to fold up space and get transported anywhere in the universe without moving…
Among these sailors, Poland's SPACESLUG invite you to join their third odyssey to the infinite – "Eye The Tide" – after they barely returned from prior explorations "Time Travel Dilemma" and "Mountains & Reminiscence", in the year of our Lord 10 017.
This new trek goes across arid lands by the borders of immensity, where screams disappear and land on the ground for no one can hear them. This scheme may not sound joyful, yet you are in good hands with the Polish crew: from fragile beginnings on "Obsolith", SPACESLUG weave intertwined, intoxicating vocals – your celestial cocoon – and astral pads that will lift you up in zero-gravity.
To travel towards these unknown lands, our space slug uses the riff as wave mechanics. Lulled by a cosmic fuzz swell, Shai-Hulud moves slowly, perfecting its itinerary through regular, repetitive patterns. Jan Rutka's bass lines ripple and slide to set a bouncy pace.
The path may feel monotonous and redondant at times, inasmuch as the time seems to be stretching on board. If it weren't for the control of Spice by the Polish sailors. Notion of time is ultimately relative and SPACESLUG distort Space, stretch its sonic frame as if to intensify already storming waves ("Words Like Stones"), like meticulous spatio-temporal ellipses made of an indefinable power and abyssal darkness. They even exploit it, faking breaks (the fake end on "Spaced by One") and huge dizzying falls ("I, The Tide"), or playing with contrasts and tones ("Vialys Part I, Part II") and going from acoustic slackening to dark climaxes with an off-putting ease.
Oh, I forgot to tell you something. One can only find Spice on one planet as we speak: the one that gave rise to Weedpecker, Sunnata… and new virtuoso pretenders SPACESLUG. Through the coda of their trilogy from outer space, they rise to the top among their peers, offering a rather lengthy work that also appears to be brilliant, dense and matured – each song being a passageway to a unique world on the edge of doom, psych and drone. Godspeed.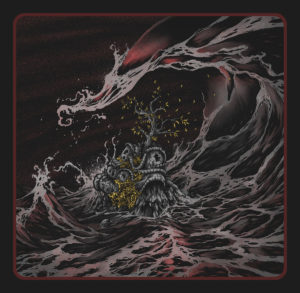 ARTIST: SPACESLUG
ALBUM: "Eye The Tide"
RELEASE DATE: 20th July 2018
LABEL: Oak Island Records
GENRE: Psych doom
MORE: Facebook / Bandcamp
This isn't an album review. There are some people that you wish you had met, and some other you only encountered in your dreams, where the dead are well and truly alive… (Disclaimer: what you are about to read is purely fictional!)
I've been going round in circles in this neighborhood for hours now, looking for the bar where I'm supposed to meet ORANGE GOBLIN's frontman. I was cursing in despair, when some geezer on the corner yelled at me – but I couldn't get a word of what he's jabbering about. I told him to piss off, and guess what, here was the pub! I couldn't wait to sit down and have a chinwag with the founder of a foursome that could easily be described as worthy heir of Motörhead.
– Hey mate, you finally made it! A bit later and I would be pissed.
– Sorry, the area has changed a lot in twenty years and I got lost like a bloody tourist…
– Ahahah, no worries. So, you checked out the new album?
– I would never show up otherwise! Coming here to spout half-baked theories about songwriting, influences and all that shit? That'd be a proper screw-up, if you ask me.
– Ace, I'm happy you're not one of those scribblers coming up with a puff piece.
We started talking about "The Wolf Bites Back" and all these little things that make it sound more accomplished than the previous records, when the old chap who bothered me earlier turnt up and collapsed on our table. Any French guy would have yelled at him, but instead Ben Ward gave him a seat and ordered him a pint. Looked like I'd have to deal with this guy coming out of nowhere anyway. As if my day couldn't get any stranger!
– Ben, can we talk about the album title? It's a bit revenge-sounding, like "watch out, we still around and kicking arses". Which was already the case on "Back From The Abyss", am I right? Is adversity the kind of fuel that makes you move forward?
– I don't know if we're about revenge, but it's been hard to put this one on track (speaking of lines, our hobo is snorting a massive one from the other side of the table). We don't tour as much as we used to and we all got day jobs now, so we get slowed down in our creative process a bit. But hey, I'm not complaining! It just explains the gap between two records.
– So after getting back from the abyss, the Goblin is still just as incisive! Haha!
I was barely paying attention to our old pal, when the latter grabbed a guitar and started playing songs I could even identify… until he started singing.
– Holy shit, this voice… He sounds just like…
– Lemmy, yeah I know. Crazy, huh? He does it all the time. Okay, not that I want to kick you out, but there are other press folks coming…
– No worries, if only I didn't get lost, we'd have more time. Thanks a lot for your time Ben, until next time!
I'm still not sure of what happened after, but I'm pretty sure I heard Ben say "c'mon 'Pa, we should go now, you almost got caught". "For fuck's sake, if I can't even play my own songs in a pub now…"
As worthy heirs of of God himself, ORANGE GOBLIN are back on top form with "The Wolf Bites Back", one of their biggest and most balanced albums to date. 'Pa would be proud of them.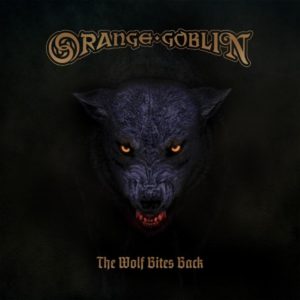 ARTIST: ORANGE GOBLIN
ALBUM: "The Wolf Bites Back"
RELEASE DATE: 15th June 2018
LABEL: Candlelight Records
GENRE: Rock'n'roll
MORE: Facebook / Website
Forget about thrash and bullet belts: we like it filthy and muddy here. German sludge mongers
EARTH SHIP

are back with a killer new video for "Whiplash", which we are chuffed to premiere right now at The Heavy Chronicles.

These past few days, the band has been feeding the Internet with some live/road footage ("A Handful Of Flies" off the new album and their all-time tune "Silver Decay"), just to get our minds ready for their return to the Pelagic Records stable after a brief collaboration with Napalm Records back in 2016.

This "Whiplash" video is taken off their new album "Resonant Sun", coming October 5th in all decent record stores. Expect some high-octane sludge and rumbling grooves, powered by guitarist's Jan Oberg's merciless vocals. Yet EARTH SHIP have remained in the underground for too long, despite an impressive ability to craft absolute anthems of the genre – a bit like bastard offspring of Bison, Mastodon and Red Fang. But this is something we'll discuss in an upcoming review…

Find EARTH SHIP on Facebook, Bandcamp and Pelagic Records.
BRANT BJORK

is releasing his thirteenth solo album, "one more" you'd say. He stopped counting, and so have we, because what matters most is that Brant Bjork keeps treating us to his modern, heart-warming and unique 60s and 70s-infused soundtrack for a while. So when it comes to more personal questions, the Blues – his Blues – prevails. Every project in which Brant Bjork has taken part got instantly cool, certainly because he's an inherently genuine artist. New album "Mankind Woman" is no exception: even though it is filled with nods to classic rock, the energy sticks to our time 100%. The fire and power that drive him not only come from the depths of his soul, it also has to do with outside factors such as Trump's America – something he couldn't disagree more with. In the end, in this retro-modern, personal and committed soundtrack, we found Brant Bjork's own "What's Going On".
We're at the beginning of September. A warm night breeze reminds me that the summer isn't over yet, making this overseas conversation with the Low Desert Punk even smoother. The new album release is an excuse to discuss music in general, as well as his own vision of the art. And when such a learned man speaks, you listen and ponder. Everyone should do that. Lucky readers: The Heavy Chronicles unveils this in-depth interview with the desert rock pionneer in its entirety. (COVER PHOTO: Aija Svensson)

You have taken part to the Stoned & Dusted Party on Labor Day, a gig that was obviously close to your heart. Can you tell more about this party, for those who were born on the wrong side of the globe?

Brant Bjork: We decided years ago with my friend and manager that we wanna start having a yearly event out in the desert. A kind of a more organized desert generator party that we used to have back in the 80s and 90s. We tried to take a piece of that concept, put it together and bring it up to date. But it's just all about going to the desert, playing rock music with friends, with beer, wine & good food. And have fun. That's the whole point.

The desert remains at the center of your artistic and personal life. Do you still have the same connection with it? I mean as a kid, you had no place to gig and had to find a spot where nobody would bother you… What drags you in the middle of nowhere nowadays?

BB: I spend a lot of my artistic time in the desert but I also spend a lot of my personal time in Venice Beach, L.A. This is were I live full-time with my family. But you know, the desert has changed in a lot of ways, just like a small town evolves over time… (thoughtful) I think it's an interesting question you ask, as people mostly want to remind the romantic part about the desert back in those days, all these parties and music… But a lot of it was pretty scary and sometimes dangerous. And sometimes just bad things happened. People mostly forget that. It wasn't the best environnement for security and safety, but it was an intense environnement to music, drug use… and freedom. Now the desert is just about the natural beauty, the peacefulness, and this is what Stoned & Dusted is all about. We removed the teenage angst, the danger, the fightings, the weapons… We removed all that and and we can now smoke a joint, have a glass of wine or a beer, just listen to good music and really enjoy it.
"A lot of these desert parties back in the days were pretty scary and sometimes dangerous. And sometimes just bad things happened. People mostly forget that."
A lot of your songs have become instant classics, but I particularly like the eponymous song on your previous album "Tao Of The Devil". It perfectly summarizes the sound you have been crafting since your solo debut, like a dark blue lament over tantalizing rhythms. It's an invitation to find our own Tao, as well as introspection…
BB: You're certainly not wrong. Your opinion, it's pure, I mean how you feel it, see it, hear it… This is your authentic reaction and that's awesome. However, I do agree with you that when it comes to my solo music the blues is at the center of it. I'm not looking to play pure blues, I wouldn't consider myself as a blues musician, but when it comes to my songs, my expressions, the blues is at the heart of it.
Many fans like to see you as the "Godfather of Desert Rock", yet when it comes to personal subjects, I would rather describe you as a shaman. Do you relate?
BB: Yeah, I'd probably be more confortable with the shaman than the godfather of anything else, really. A shaman makes good sense, it's someone who journeys, goes within and helps others.
And heals others …
BB: Right. I wanna help other people discover themselves, not just discover me. I mean, my music inspires people to play music and that's a beautiful thing, you know. They should play their own music and I'm happy to inspiring them to do that.
We are talking about exploring our soul, as well as the desert and its vastness. In a way, could the desert help explore this secretive part of us ?
BB: We basically all are an extension of our environnement. When I discover an artist, the first question I ask myself is where this person is from. It allows me to understand the environnement of what this art came from. The desert, for me growing up, was just this huge open area… There wasn't a lot of distraction but a lot of forced meditation, because you're just in this secluded area, and it landed itself to creativity. I started out with skateboarding and punk rock, and I got burnt out on that. Then I decided that music is where I want to be and where I want to explore. The desert helped me to take my time. I just went deeper and deeper into myself and in any music I was attracted to, like jazz, blues, funk, Jamaican music and, of course, all the great music from the 60s and 70s.
"I decided that music is where I want to be and where I want to explore. The desert helped me to take my time."
You have recently signed on Heavy Psych Sounds and announced the reissuing of almost all your discography on vinyl and digital. How did you get involved in that process?
BB: You know, I've been making records for a long time and when you do something to this long, you start to see opportunities like record labels better overtime. When they're interested working with this kind of music, that's a reward for me. I look at Gabriele (Fiori, Heavy Psych Sounds owner) and his label and I feel he's providing a service for artists like myself. It was a no-brainer for us to work with him. And the idea was not just about putting out new music, it was also to go back and reissue and celebrate my catalog. That was something I wouldn't be confortable doing with just any label. I'm always interested in doing it with the personal of a label that's really focused on this kind of music, and who is really supporting this kind of movement. We're excited to go back and I'm pretty sure we're planning to re-release all my back catalog and new music as well, yes.
Let's talk about your new album "Mankind Woman". First single "Chocolatize" fits right in this 60s and 70s inspired "modern classic" vibe you've been talking about… What is the vibe you wanted to project?
BB: Well, the record kinda projects its own vibe. I worked really hard not to try squeezing this record too much or put it in some particular place. I allowed it to make itself, so I was just as excited to see the result as anybody else. All recordings represent a time and space, you know. It's 2018 and there is a lot of heaviness in the air right now, especially in USA, and I think the record reflects that. I think when we'll listen back years from now, we'll be able to remember what were the energy and vibration like during this time. When I listen to a song from 1968, and I think about that this person created this in 1968 and I'm really lucky to be able to listen to it today.
You talk about the heaviness in the air in the USA: is this album political in a way? You never talked about it so openly before. As an artist, do you think the time we live needs to do something ?
BB: That's really interesting… Well, ALL my records are political. Every record I've ever made is political. It's not always blatant or direct in my creativity that I relate to politics, but they are definitely involved in everything I do. It's a motivating factor. I mean, even a song that I wrote 25 years ago for Kyuss, "Green Machine", is a political song. It's about what's happening right now. A lot of the music on this record is a little more direct because there is lot of political heat, there is a political fire burning and you know, things just get spitted out in such a way… If you look back and study my catalog – during the Bush years for example – I was really frustrated so if you're listening closely, you'll hear what I'm saying. Sometimes you have to read between the lines, but it's all there.
"A lot of the music on this record is a little more direct because there is lot of political heat, there is a political fire burning and you know, things just get spitted out in such a way."
A good reason to dive in your discography! So this record should be considered as a snapshot of the heat going on?
BB: Let me be clear: I'm an artist. The definition of politics is really abstract. The way we dress is politics, the way you walk to the store is political. A politician who is actually involved is gonna have an entirely different prospect of the term, what it means and how to behave. But me not being a politician and being an artist, I have my own idea of what politics is and could be. That's probably why it's so hard for towns and cities, states and countries to get well run. It's difficult because everybody has it's own idea of what politics are! Spirituality is all part of my records too. But yes, this record represents my feelings on what's going on in my immediate world right now.
The album title sounds like an ode to all women. Before I listened to the record, I thought there was a reference to the Weinstein affair or maybe a word against this President – who is more likely to grab women by the pussy…
BB: I'm referring to all of it and none of it simultaneously. During 8 years we had this wonderful president, Barack Obama, he was the first Afro-American president in America, which was a tremendous gift and also an amazing victory. In our democracy, every 8 or 4 years, we change our leaders. Hillary Clinton was set and I think a lot of Americans were really prepared for our first woman president. Some might suggest that she might not be the best "woman option", but I think we're all shocked and stunned that she lost. I think some of us figured out where the mistakes were made, and how the mechanics didn't lead to victory… but she lost. It's sad that we lost the opportunity to follow up the first Afro-American president with our first woman president. We were so close to a wonderful jump and lead forward in an evolution as a country. But instead not only she loose: she lost DONALD TRUMP. I think a lot of the country is still in a state of shock and you know, I'm one of those men who loves women. They are gods gift to men (laughs).
Women are indeed a recurring topic in your discography.
BB: Man, I love women. I recognize them as the smarter of the two species. I don't feel their pain but I try to understand it because, you know, could you imagine being a woman in America and watching Hillary Clinton loose to Donald Trump? Seriously??? I mean the thing he says…
It's ugly.
BB: It's just ugly, it's terrible. So "Mankind Woman" was a celebration of women as a song, and if you read the lyrics, it's my description to my belief that women actually run the show. And a fool like Donald Trump who would think he's actually in charge of running things… It's just a testament of how ignorant he really is. I didn't plan on it being the name of the record but when came the time to find a name, people very close to me suggest this would be probably it and I couldn't find a reason why not…
"It's sad that we lost the opportunity to follow up the first Afro-American president with our first woman president. We were so close to a wonderful jump as a country. (…) "Mankind Woman" is a celebration of women, and if you read the lyrics, it's my description to my belief that women actually run the show. "
You never played or recorded with women. This probably would be a good reason for a new project?
BB: I worked in the studio with women many times. I haven't had women in my bands, but I wouldn't be opposed to that. My wife might be! (laughs) She might be a little like "Hey what are you doing with all this beautiful women travelling around the world, huh ?" But I'm open to the idea for sure.
About bandmates, one guy is recurrent: Bubba Dupree, who was credited on your last two records. Is he a confidant more than just a bandmate?
BB: Yeah, 100%. I have been a fan of Bubba's guitar playing for many years even before we were friends, and then we became friends, and then bandmates. I think every great artist is likely to have a partner that you're able to bounce ideas off, work together. He's in a lot of ways my left hand now, we are really able to work close… and I'm that for him. I'm very lucky to establish this relationship and it's probably the result of searching, working hard and being patient… If you pick the wrong person, it could be the opposite as a result. But Bubba IS the right guy ! We are not looking to be rock stars, I'm not looking to be famous, we are not looking to get rich: we are looking to make great music. That's the house we try to build. A house made of great music.
According to your experience, what makes a good song ?
BB: It's conviction. I've studied music my whole life. I never went to school for music, I don't even read it but like Bob Marley said : "it's not education, it's inspiration". You know ? I understand that. That's kinda how I look music. That's not to suggest you shouldn't learn music and study it – everybody has its own way – but for me, it's about inspiration. I hear a lot of music that is crafted, manipulated, exploited, and that doesn't always move me, because I don't hear any human element. I don't hear conviction. Nowadays, it's getting harder to find music that has the human element, because technology enables people to put beats and "songs" together… It's really an extension of convenient technology. A song is a human expression. Great songs are timeless ; they get passed down to generations because someone actually spoke their truth, spoke their heart. I think that's what make a great song and that's what people hear.
"Great songs are timeless ; they get passed down to generations because someone actually spoke their truth, spoke their heart. I think that's what make a great song and that's what people hear."
I find that most of the time, the role of a drummer is highly underrated compared to others band members. According to you, what is precisely the role of drums in a good song?
BB: Behind every good band is a drummer. I once saw a documentary about jazz and there was this comment from Branford Marsalis who went up to Elvin Jones (who played for John Coltrane) and asked him "How do you play with such intensity like that with the rest of the band?" and Elvin Jones said, "You gonna be willing to die with the motherfuckers!". The way Brandford Marsalis told the story is great because he confessed he first laughed but then, he realized Elvin Jones was fucking serious! If you have a drummer that is willing to die with the band, then you're on the way to making some good music, man!
You're a talented drummer ; you must still kick some beats at home. Any chance to see you behind the kit on a new project?
BB: Yeah, I got a couple of different kind of projects where I'm playing drums, so… yeah that could happen.
Dave Grohl recently released "Play" – a 23-minute track where he performs seven different instruments. It seems to be more of a challenge than anything else, but would you be interested in such an experience?
BB: I made recordings where I played a lot of different instruments: drums, piano, bass, guitars… One time George Clinton said "just because you can play all the instruments doesn't mean you should". When I first started making solo records – "Jalamanta" is a perfect example – I made all of it and played all the instruments, because I just did not have the time to gather musicians or couldn't afford them (laughs). Being a solo artist all these years has allowed me to assemble musicians that I wanna play with, because I love playing with musicians. That's what I wanna do. Period.
Thirteen solo albums means a lot in today's industry. You have built a varied discography, blended many genres and atmospheres, while shaping your own sound. This is a testament to your freedom – a common thread in your records. Is that what being punk really means?
BB: Yeah. My motive as a musician has not changed since I was 12 or 13 years old. When I was a kid, I loved The Ramones, Black Flag, The Sex Pistols… The music was important to me because it lit my fire, you know. Then I used that fire to smoke a joint, I started to listening to a lot of Jimi Hendrix, Cream and a lot of sixties music… I started exploring what was inside of me and looking for musical truth, you know… So yes, when I say "Low Desert Punk", I mean, I'll always be a punk rocker for sure.
At last, it was damn hot this summer in Europe. Maybe too hot for any metalhead. Mister Cool, as you were born in the heat of California, any advice for your fans to survive in the desert or when it's hot as hell?
BB: That's funny! When you're a dedicated punk rocker or a heavy metal guy, wearing your boots, your leather jacket, you guys have your hair all done… (laughs) When it's fucking hot outside and you have a hard time getting in your costume, stay inside, man! And come up at night, you know!
Have fun at night!
BB: Right, we're skateboarding at night! We were used to bring a light and go skateboarding at 10pm during the summer. We found a lamp out in the street and we stayed around that lamp 'til the morning. You have to get used to do your shit at night!
Thank you very much, we hope to see you in France in November during your European tour. It was an honor and a pleasure talking to you about music and your album.
BB: My pleasure!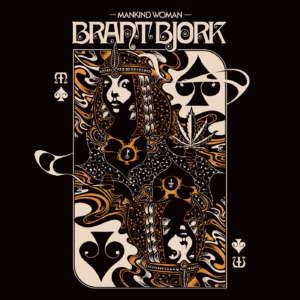 New album "Mankind Woman" is out now on Heavy Psych Sounds
Brant Bjork on tour this fall:
05.10.18 CAN Calgary @ The Palomino
06.10.18 CAN Edmonton @ Free Mason Hall (DJ SET ONLY)
07.10.18 CAN Edmonton @ The Starlite w/ Earthless
09.10.18 CA San Diego @ Spacebar
10.10.18 CA Los Angeles @ The Redwood w/ Nebula
11.10.18 NV @ Vamp'd
12.10.18 CA Pioneertown @ Pappy & Harriets w/ Nebula
13.10.18 CA Long Beach @ Alex's Bar w/ Earthless
16.10.18 MEX Hermosillo @ Pizza Del Perro Negro w/ Sgt. Papers
18.10.18 MEX Merida @ Pizza Del Perro Negro
20.10.18 MEX Mexico City @ Pizza Del Perro Negro/Rabioso
– – – – – – – – – – – – – – – – – – – – – – – – – – – – – –
02.11.18 NO Drammen @ Union Scene
03.11.18 SW Stockholm @ Debaser Strand
04.11.18 SW Göteborg @ Sticky Fingers
05.11.18 SW Malmö @ Kulturbolaget
06.11.18 DE Hamburg @ Fabrik
07.11.18 NL Amsterdam @ Melkweg
08.11.18 BE Leuven @ Het Depot
09.11.18 UK London @ Garage
10.11.18 FR Paris @ Petit Bain
11.11.18 NL Tilburg @ O13
12.11.18 DE Wiesbaden @ Schlachthof
13.11.18 CH Zürich @ Rote Fabrik
14.11.18 CH Martigny @ Caves Du Manoir
15.11.18 IT Turin @ Spazio 211
16.11.18 AT Innsbruck @ Hafen (Heavy Psych Sounds Festival)
17.11.18 DE Munich @ Feierwerk
18.11.18 AT Vienna @ Arena
19.11.18 DE Dresden @ Beatpol
20.11.18 DE Berlin @ Festsaal Kreuzberg
MANTAR

: in Turkish, it means "mushroom". Well, it doesn't sound too heavy. A strange monicker for the prolific and rather intriguing German duo – who released three albums in five years. The first two records gave us a taste of the two friends' ability to deliver outstanding and über violent outings. I was thrilled to discover their third full-length "The Modern Art Of Setting Ablaze", after I finally got over what's probably the less friendly side of their music: vocals. For Hanno's relentless shrieking perfectly tallies with MANTAR's spirit, as well the musical power that stems from its thematics.

Fire has always been at the very center of their music. Whether it's about its purifying use ("Death by Burning" on the first album), its undeniable potency ("Ode To The Flame" on the second one) or a will to burn it all (the new one), the fire element is the duo's obsession. And they are certainly not to blame. Our preposterous society is on the brink of chaos and run by greedy duffers, so when everyone will realize, some won't be left unharmed. "The Modern Art of Setting Ablaze" will be the soundtrack of this apocalypse, giving formerly tied down people the strength to burn up, overthrow this superficial world while wreaking bloody havoc and getting rid of the oppressor. Purification by the stake, like the ancients used to do a long time ago…

MANTAR managed to come up with a unique sound, that I won't bother to describe here. Hanno and Eric may not be born virtuosos, yet their common love for punk and violence – plus some hard work – has been the key to this incredible outfit. Rarely (never?) a guitar/drums duo has blended such efficiently melody-laden instrumentals, jouncy riffs, fast-paced drumming and deathly vocals. In the middle of these uncharted territories, the lost listener can only refer to the previous records to grasp the beast. Even though a bass-free formula could seem limited sonically, yet the German are going further in songwriting, getting more straightforward, like a heavyweight's hook in your face, with some fine, catchy choruses on top of it.

With this third record, MANTAR refine their end-of-world anthems, and if only a spark was needed to set this global mess ablaze, the duo would be glad to pour some gasoline on it. Burn it all: that's what they want, and we're now ready to follow them in their fury.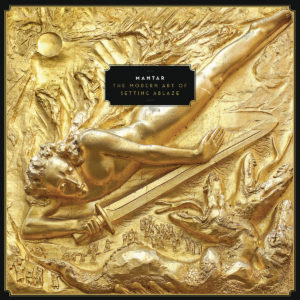 ARTIST: MANTAR
ALBUM: "The Modern Art Of Setting Ablaze"
RELEASED: 24th August 2018
LABEL: Nuclear Blast Records
GENRE: Blackened sludge punk
MORE: Facebook / Bandcamp
If you don't get the drill about an album titled "Cosmic Blues" – first outing from Italian heavy-mongers
BLACK ELEPHANT

on fine fuzz dealer Small Stone Records – then you'll certainly need to mug up on their basics.

Speaking of basics, the Savona-based outfit knows them inside out. With eight years spent on the Italian stages, these guys undoubtedly love the Riff and can't help showing it through their fuzz-laden 70s heavy and hard-hitting grunge. Expect the usual jammy trips sprinkled with some "phunky" breaks that, while your body still slumped in a deckchair, your jouncy ears won't help noticing.

Over the span of 7 minutes, "Helter Skelter" is a perfect example of their groovy, psychedelic whipsaw. However, BLACK ELEPHANT might well pour kilotons of fuzzy, lava-hot solos into your ears, what's hold our attention is definitely the boogie side of this record, as the cosmic parts are way too formulaic, not to say boring, and show a few shortcomings in the songwriting and psychedelic build-up ("Baby Eroina", "Cosmic Blues For Solitary Moose"). For it takes more than you'd think to sound like Geezer.

Oddly enough, the band wins us over when they use their wah-wah pedals. When they go straight to the point, they nail it. Again, the final part of "Helter Skelter" delivers everything and more to make your butt shake, with a rhythm worthy of some rhymes from Zack De La Rocca.

Next song "Chase me" takes less than 2 minutes to lay the foundations of that funky urge – which we'd have loved to hear more on that slightly unaptly titled "Cosmic Blues". Unfortunately, there aren't enough highlights like this to make the whole album stand out of the crowd. Today, riffing (and doing it well) doesn't do the job anymore, especially when you're part of the hypertrophied 70s-inspired heavy rock scene.

So let's hail the funky thrill, and bid farewell to that sonic gum that is being relentlessly chewed and stretched: we need some groove and dead-raising boogie! That would be our advice to BLACK ELEPHANT, if they want to avoid being outrun in the future.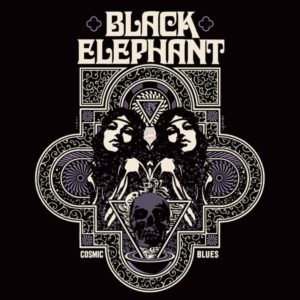 ARTIST: BLACK ELEPHANT
ALBUM: "Cosmic Blues"
RELEASED: 20th July 2018
LABEL: Small Stone Records
GENRE: 70s heavy rock
MORE: Facebook / Bandcamp / Small Stone Records