Every year, fall is synonymous of heaps of album releases, so no exception to the rule in 2011 : some will be in the running for going down in history, while some other will slide off into oblivion. I'd like to bring out for you the few records that, in my humble opinion, will rock it loud…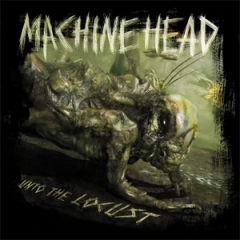 MACHINE HEAD "Unto The Locust" (Roadrunner Records)
After "The Blackening", a 200% heavy metal piece that became a classic among classics, MACHINE HEAD's upcoming release is eagerly awaited by the metal world. It seems like they sweated blood and tears (sic) putting this one up, firstly because they didn't want to make another "Blackening", but also because the bar was set so high with the latter, they KNEW their next album would be a real challenge to take up. Flynn and Demmel both stated that they took up this challenge with verve, creating some of the heaviest and some of the mellowest songs they've ever recorded. That's the moment when your guts start burning from anticipation, friends…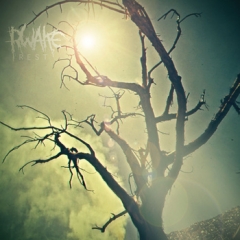 RWAKE "Rest" (Relapse Records)
One would label RWAKE as a sludge band. But RWAKE's music expression sounds complex enough not to stick to only one catch-all category. Heavy ? No doubt. Heavy like "melting all heavy riffages created since Sabbath appeared on this planet" is more appropriate actually. Sludge ? They are. C.T's overwhelming cathartic howls sound perfect for the salvation of souls. Doom ? If Ozzy had known some southern doom seed would grow up and bring much more to the genre than what he ever expected, then he would have gloated over that idea. "Rest" first new material "It was Beautiful But Now It's Sour" indicates that the record will follow that rich path… For the general good.
MASTODON "The Hunter" (Relapse Records)
If you heard the first two leaks of MASTODON's next apocalyptic LP, then you probably think it's not as apocalyptic as it's supposed to be. Well, "Black Tongue" and "Curl Of The Burl" sound pretty hot with their catchy choruses and riffs, but not as creative and epic as what the band used to accustomed us. This change probably coincides with what we could call "the end of a cycle" with four previous LP "Remission", "Blood Mountain", "Leviathan" and "Crack The Skye" representing the Four Elements. One major evolution in the ATL boys' sound is that they obviously decided to work more on vocals (Brann Dailor sings more, Troy Sanders apparently had singing lessons…). Most of their fans will like the change, yet some other would say they're going too commercial… Anyway they'll keep being the four weirdest but oh-so-talented musicians in the entire metal scene, and just for that reason they deserve your interest.
MAYLENE & THE SONS OF DISASTER "IV" (Ferret Records)
MATSOD is the typical unruly southern kind of band that is totally likable at first sight. They've been playing their southern rock/metal mishmash without being answerable to anyone. Their music combines hard rock, manly metal and sometimes country folk with a fucking undoubtable energy, and they've always been good at awakening the dormant hillbilly in each every one of us. Since 2005 the five outlaws released 3 good LPs, so what do the audience want for this fourth one ? All that matters is that they'd stick to their roots and rock'n'roll influences to take us back in Alabama with them once again…
Last modified: 11 February 2015